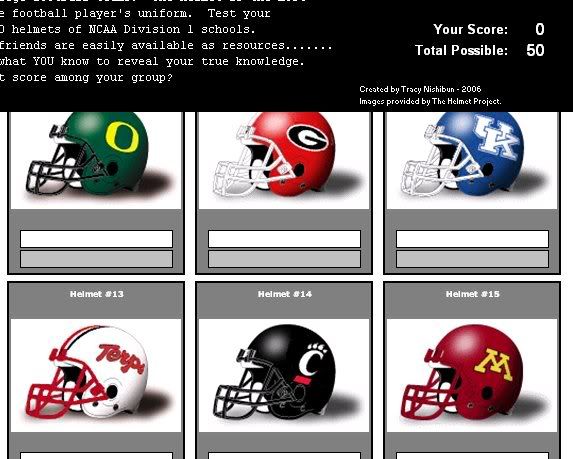 Think you know your college football helmets? Prove it then.

Click on this here link to download this quiz and see how many of the 50 helmets you an get. It's an Excel spreadsheet and it's free to download. I got 49/50, with only a MAC school eluding me.

(As with the helmet schedule, let me know if the link "expires" and I'll repost. Or just email me at thedeadguysec(at)gmail(dot)com.)

Enjoy.